McKenzie Price, 2016 Spelling Bee Champion
Also, Congratulations to our runner-up Bentlee Cross
We are so proud of McKenzie Price pictured here, for winning our annual Spelling Bee for this school year!!!! McKenzie is in Mrs. Sandra Warren's fourth grade class. Also congratulations to Bentlee Cross, pictured below for being our runner-up!!! Bentlee is in Mrs. Samantha Bradford's fourth grade class.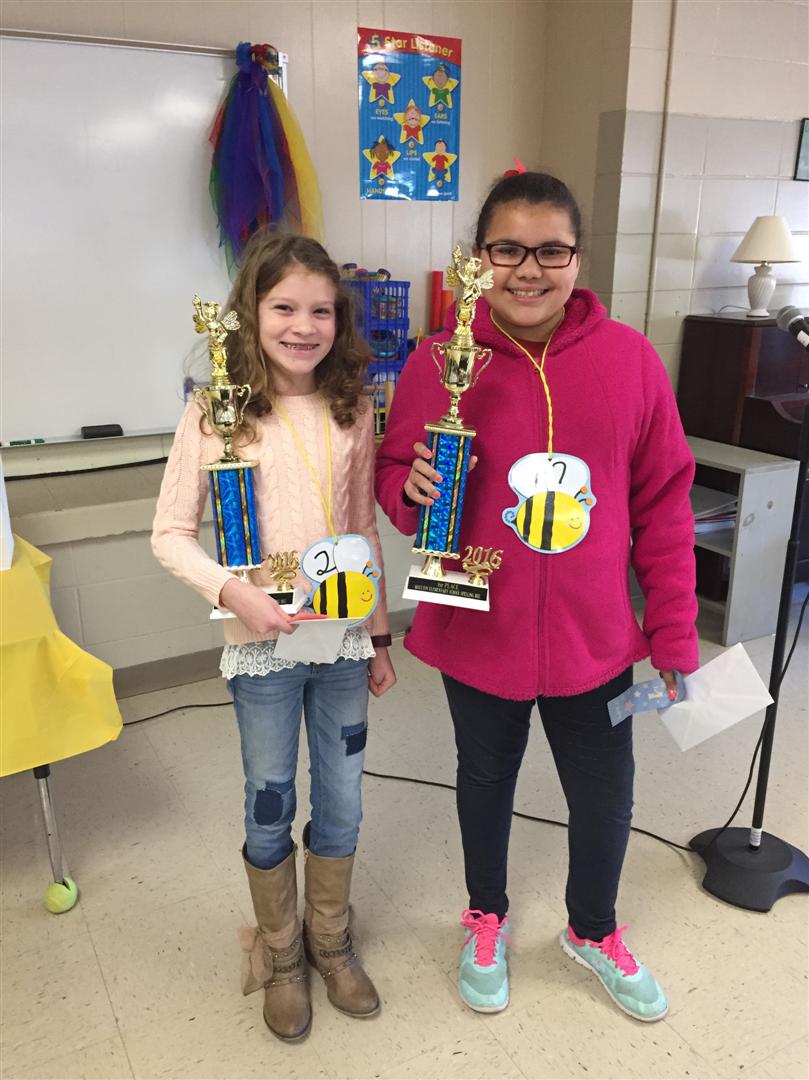 I am proud to sponsor our school's Spelling Bee. It is always a lot of fun to help the students with the competition and to see who wins each year! I am also proud to be pictured here with Bentlee Cross to my right, and McKenzie to my left. Congratulations to McKenzie, our winner for 2016!!!!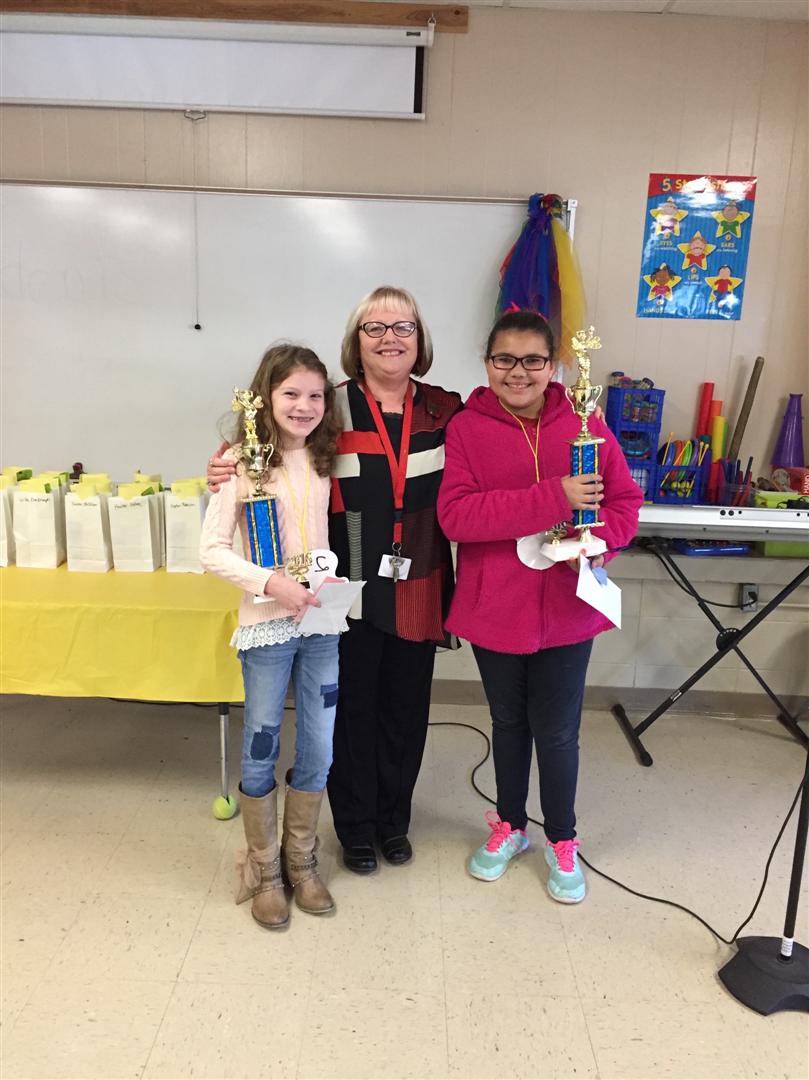 Spelling Bee participants for this year! They did a tremendous job spelling lots of words.